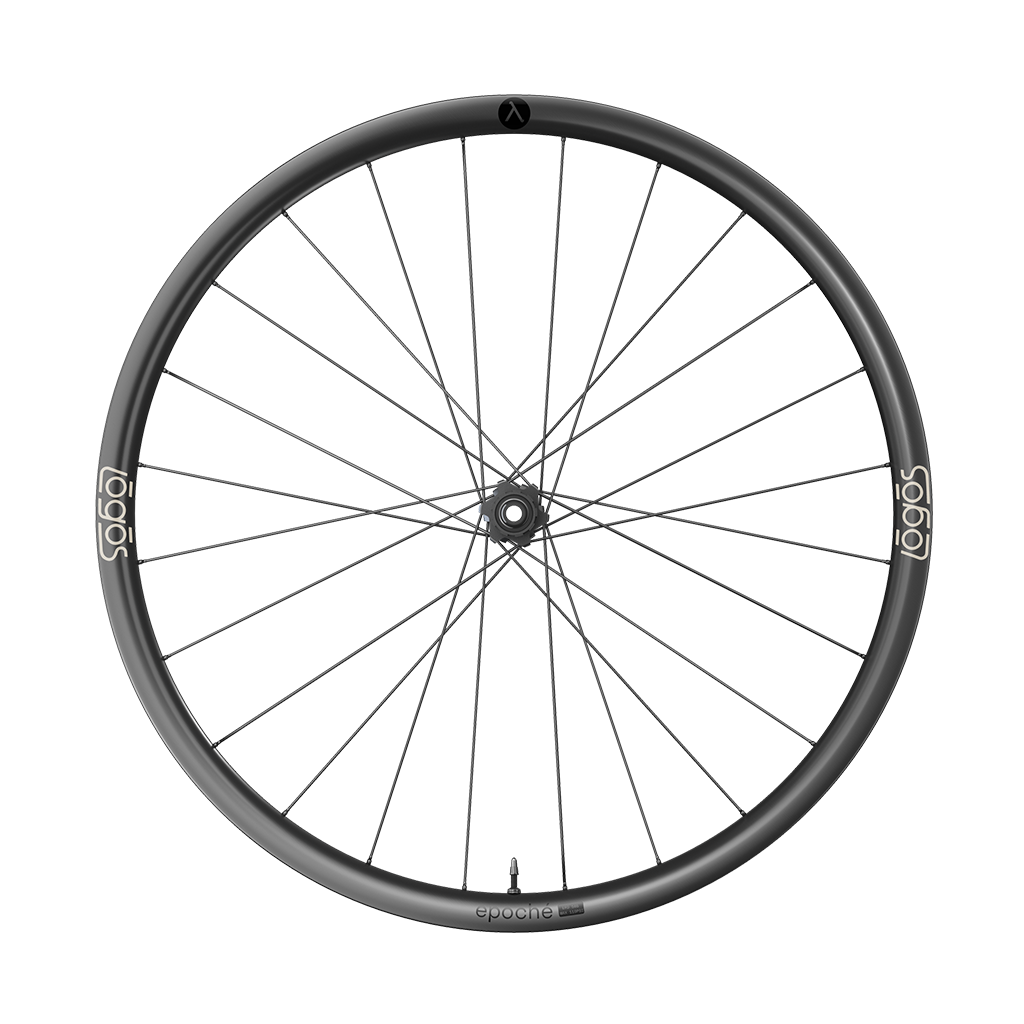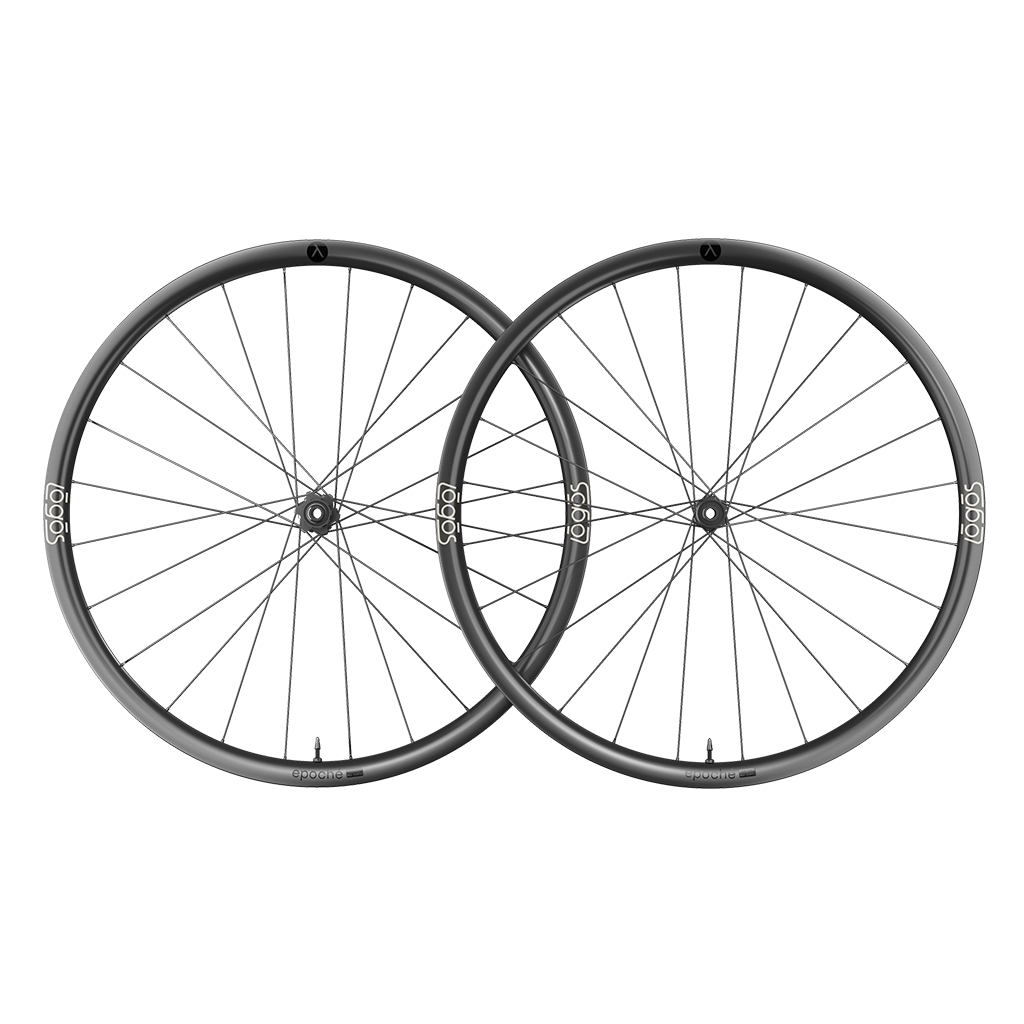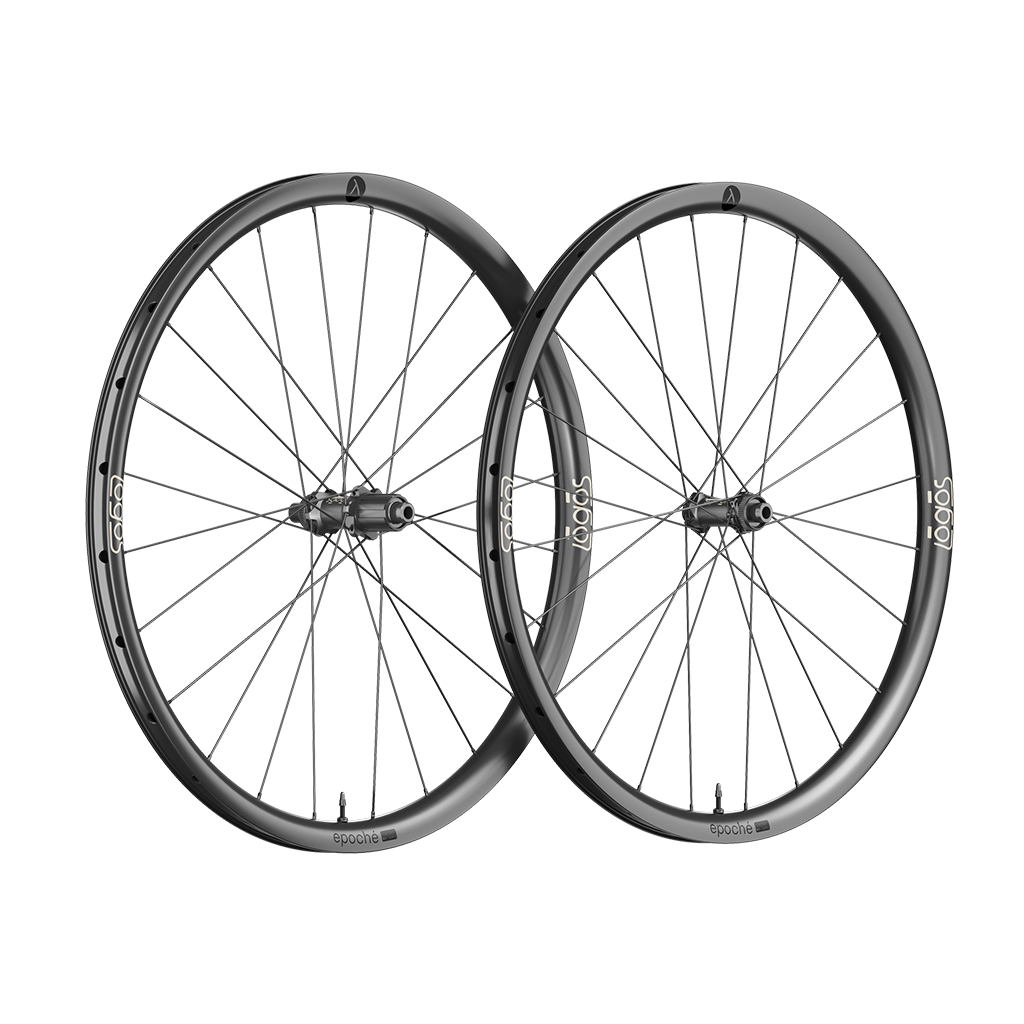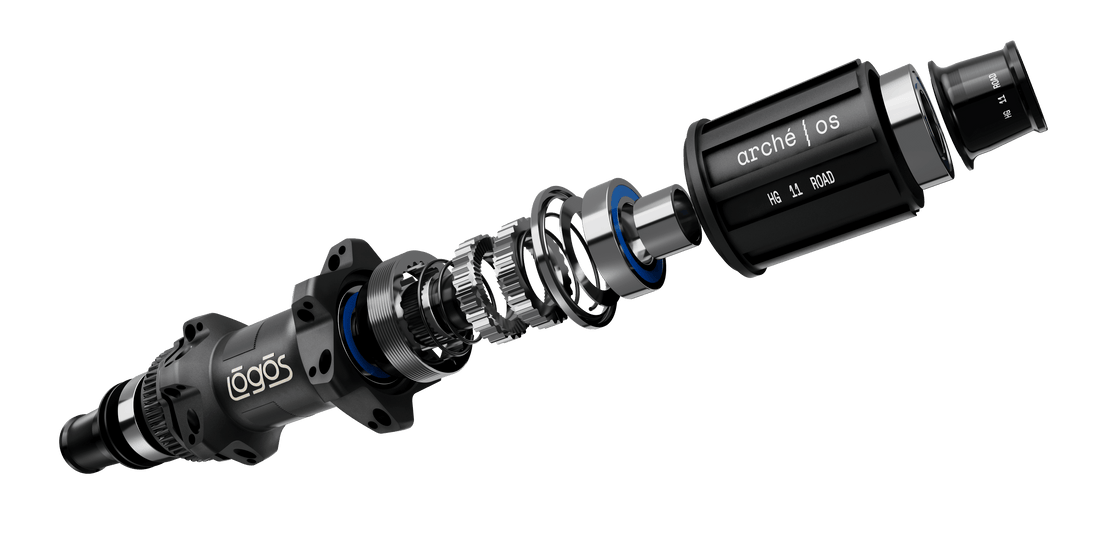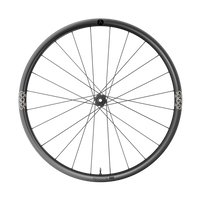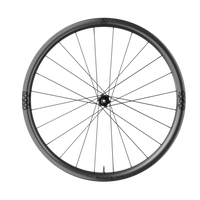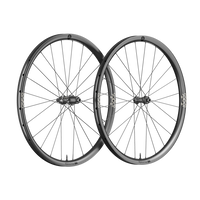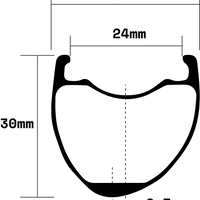 Road|Cyclocross|Gravel|Adventure
1,365g | 24mm internal width
Lifetime Warranty & Incident Protection
epoché noun

ep·​o·​che | \ ˈepəˌkē \

Definition: the suspension of judgment; a setting aside assumptions and beliefs

 
We designed our epoché 700c wheel system to defy expectations and be as at home climbing into the clouds on tarmac as grinding out a gravel century. These wheels will take any tire you throw at them (including tubed) and feel whip quick, whether you're riding knobbies or featherweight road slicks.
Rims
24ID | 32W | 30D | 2.5 asymmetry
Blended T700 & T800 carbon fiber | raw | 390g
Hubs
arche|os | F:12x100 | R:12x142
24H | centerlock disc | 36T ratchet
Contact us for QR or F:15x100
Build
Spokes: Pillar Wing 20 | straight-pull | 1:1 | 2-cross | 290mm universal spare spoke
Nipples: Pillar brass exposed PB14|FG2.3|14mm
Tape: 27mm tubeless single layer
Valvestems: 40mm tubeless anodized alloy
Weight: 1365g +/-1.5%. Tape & valves add ~30g
Setup
Tire Compatibility: ETRTO 28 - 54mm tubeless or tubed
Max Pressure: 110psi max
Max Weight: 130kg
Included Extras
Universal spare spoke
Centerlock Lock Rings
We're on this ride together.
Put simply, you're supporting us with your purchase, and we'll be here to support you in your ride experience. If one of our products fails due to a manufacturing defect, we're going to take care of you by repairing or replacing it. And for everything else, we're still going to take care of you via at-cost crash replacements and service guidance.
Incident Protection
Even the most thoughtfully-engineered products have their limits, and in the unlikely event that you exceed ours, we'll want to get you back in the saddle as quickly and painlessly as possible. That's why, rather than heavily marking up our products and offering "discounted" crash replacements from which we still profit, we offer at-cost replacements on non-wear items. Simply contact us at support@logoscomponents.com with photos and a description along with any serial numbers (under the rim tape in the case of a rim) and we'll get you sorted out.
Our Optimized Rim Profile
With its modern 24mm internal width, our epoché 700c rim supports up to a 54mm knobby, but is aero-optimized for a 30mm road slick. This versatility allows it to excel as both a lightweight endurance road climbing wheel and a race-ready gravel wheel.
High-impact bead hooks keep tubeless and tubed road tires secure without sacrificing strength, while 2.5mm of asymmetry balances spoke angles for higher overall tension and a stronger, more durable wheel with a standard spoke count.
Its robust blended-modulus layup is formed in precision-polished molds to deliver a beautiful raw carbon finish that eliminates the need for heavy clearcoat.
Hubs Worth Investing In
At the heart of every Lōgōs wheel is the arché|os hubset. Based on the star ratchet design patented by Hügi in the 90s and later popularized by DT Swiss, our hubs' "arche|os" architecture employs the proven dual-spring floating variation that established this as the "archetype" for bombproof reliability.
A Build We Stand Behind
All of our wheels are laced with Pillar Wing spokes as much for their exceptional strength, durability, and serviceability as for their light weight and slight aerodynamic benefit. 
We always use exposed brass nipples, so that a few years down the road when it's time for a truing service is a breeze.
Every lōgōs wheel is precision prepped, machine-built, hand-finished, and machine-checked to ensure the tightest tolerances for years of trouble-free riding.